"Instead, I have calmed and quieted my soul like a weaned child with its mother; my soul is like a weaned child." (Psalm 131:2, CSB)
In this verse, David paints a wonderful picture for us of spiritual maturity. He has grown from his infantile dependence. A nursing child with a voracious appetite demands food and expects it immediately. If dinner doesn't come quickly, there are sobs and tears.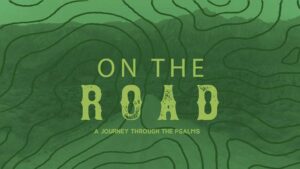 But David is not like that anymore. He's weaned. He's not demanding…not crying or wailing…he's content just to be with God.
Jesus also used the picture of a child as a model for our faith. He said: "…Let the little children come to me. Don't stop them, because the kingdom of God belongs to such as these. Truly I tell you, whoever does not receive the kingdom of God like a little child will never enter it." After taking them in his arms, he laid his hands on them and blessed them." (Mark 10:14–16, CSB)
It is not a call for the believer to be helpless or dependent…but like children we should be trusting, willing to be led, open to being taught.
Arthur Wiesser writes: "The Christian is not like an infant crying loudly for his mother's breast, but like a weaned child that quietly rests by his mother's side, happy in being with her…No desire now comes between him and God; for he is sure that God knows what he needs before he asks him. And just as the child gradually breaks off the habit of regarding his mother only as a means of satisfying his own desires and learns to love her for her own sake, so the worshiper, after a struggle has reached an attitude of mind in which he desires God for himself and not as a means of fulfillment of his own wishes."
And, as many of you know, the weaning process is a struggle. It's noisy. Not getting what you want when you want is often accompanied by tears…sometimes tantrums.
And it's certainly not easy to quiet yourself. Nevertheless, we're called to grow. The author of Hebrews said it this way: "Although by this time you ought to be teachers, you need someone to teach you the basic principles of God's revelation again. You need milk, not solid food." (Hebrews 5:12, CSB)
Join us Sunday, online or at the church building, for meat and potatoes!