"I lift my eyes to you, the one enthroned in heaven. Like a servant's eyes on his master's hand,… so our eyes are on the Lord our God until he shows us favor." (Psalm 123:1–2, CSB)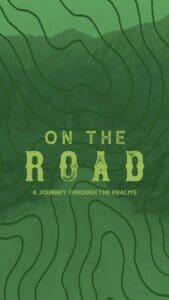 Psalm 123 is all about freedom. That may sound strange as the song begins by comparing us to servants.
But we discover as we follow the logic of the psalm that only in the Lord's service do we truly find ourselves free and able to receive the mercy of the Lord. Outside his service we find cruel taskmasters and oppression. Outside his service we find scorn and contempt.
We live in a world that flies the flag of freedom and speaks eloquently of liberation, but scorns the wisdom of service. The world wants freedom and liberation, but it refuses the only true means of achieving it. The world won't look up to the one enthroned in heaven. For them it is "either/or". They can't imagine that serving God and freedom go hand-in hand. And consequently it does not receive God's mercy. They call themselves free but find themselves once again victims of the cruel oppression of sin.
Our nation is at a crisis mode right now. Our nation needs a free church. An unshackled, unfettered church. We must embrace our position as servants of the One enthroned in heaven and ask for God's favor.
Yes, we are servants, be we're the freest people on earth. So, it is time for the church to act…to call out oppression wherever we find it – from Hollywood to D.C.
I hope you'll join us at 10 a.m. online or at the church building this Sunday for "The Freest People on Earth" as we study Psalm 123 together.