We know that the law is spiritual; but I am unspiritual, sold as a slave to sin. I do not understand what I do. For what I want to do I do not do, but what I hate I do (Romans 7:14–15).
The Bible ties together the ideas of sin and slavery throughout its pages – for good reason. As Paul describes here, when you can't do what you want, and instead do what you hate, something or someone else is pulling the strings. You're under someone (or something) else's control. The image the Bible uses is slavery.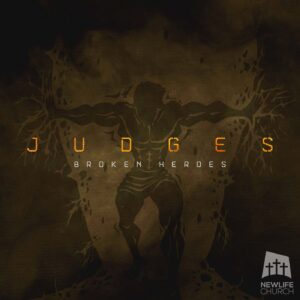 And unless someone else frees us from our slavery by paying the price for our freedom, we're stuck.  The good news is that the price has been paid "You were bought at a price; do not become slaves of men (1 Corinthians 7:23)."
In our study of the book of Judges, Israel continually failed to make the connection between sin and slavery. In the book, every time Israel began worshipping foreign gods, those very nations were the ones to oppress Israel. We'll see it again this week: Israel begins to worship the gods of Ammon…and guess who marches in and "shatters" the nation. We even read that God "sold them" into foreign hands.
I'm no different. I have a tendency to worship idols…then become their slaves…only to find myself shattered and oppressed by them. I thank God, though, for his deliverance. I thank God that I'm his child! "Jesus replied, "I tell you the truth, everyone who sins is a slave to sin.  Now a slave has no permanent place in the family, but a son belongs to it forever (John 8:34–35)."